since niles and i just got a dog we have been staying home more so i thought i'd give you an idea for an at home movie date. here is a little teaser to entice you to watch one of my favorite films for your next date night in.
Directed by Stanley Donen
Starring Cary Grant, Audrey Hepburn, & Walter Matthau
Two of Hollywood's most famous stars team up in this delightful caper. Audrey Hepburn is about to divorce her distant husband when she finds he's been murdered. Not only that, he converted everything they owned into cash which is now missing...
Cary Grant is there to help her solve the mystery, but is he really her friend, or working against her?
The plot thickens as more people turn up trying to find the cash.
When some of the men looking for the cash wind up dead, you'll never guess who turns out to be behind the crime.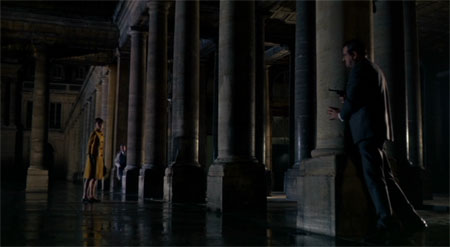 "Expect the unexpected when they play Charade!"
Let me know what you think when you finish the movie!
hope you have a great date
♥